Winner and Prize management
SCHEDULE
ON AIR CONTESTS
ONLINE CONTESTS
GIVE-AWAYS
GUEST LISTS
PRIZES
LIVE READS
WINNERS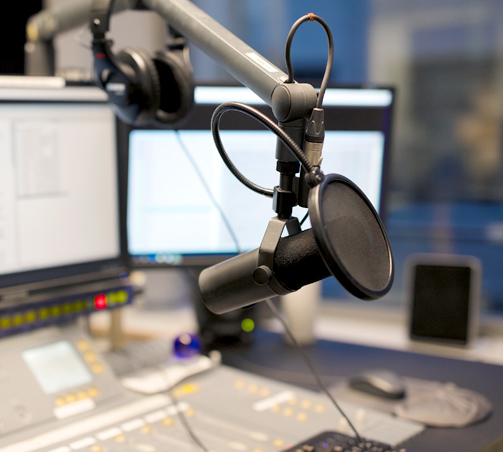 PROMO MANAGEMENT
STUDIO PHONES
MULTI-STATIONS
RGPD / PDPA / CCPA
WINNERS UNIQUENESS
30 DAYS SEPARATION
SMS / WEB
ACTIVE DIRECTORY
USES CASES
Avoid giving away more prizes than you have.

Make sure your presenters do not forget to run your promos or scripts.

Ensure professional follow-up of your games , from scheduling to delivery
NeoWinners
Features
Key Facts
Diagrams
Personal Data Protection Acts
Portal
NeoWinners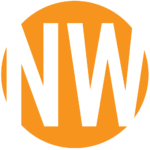 NEOWINNERS manages promotions, contests and winners in Radio stations.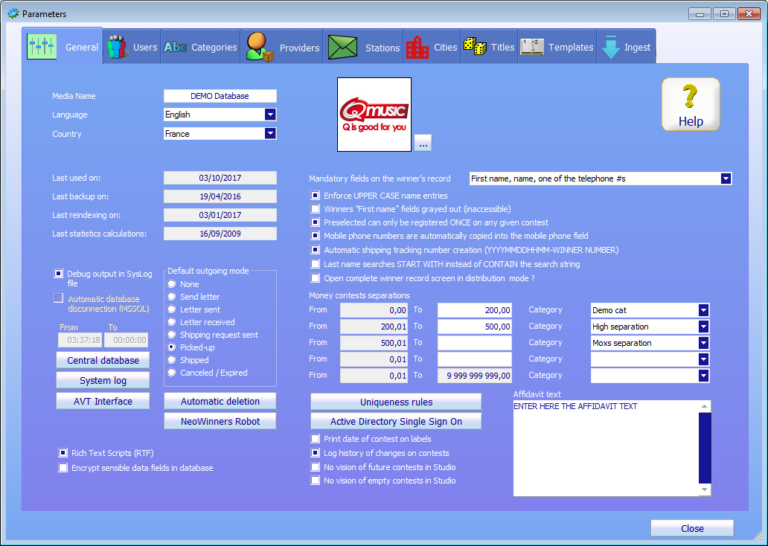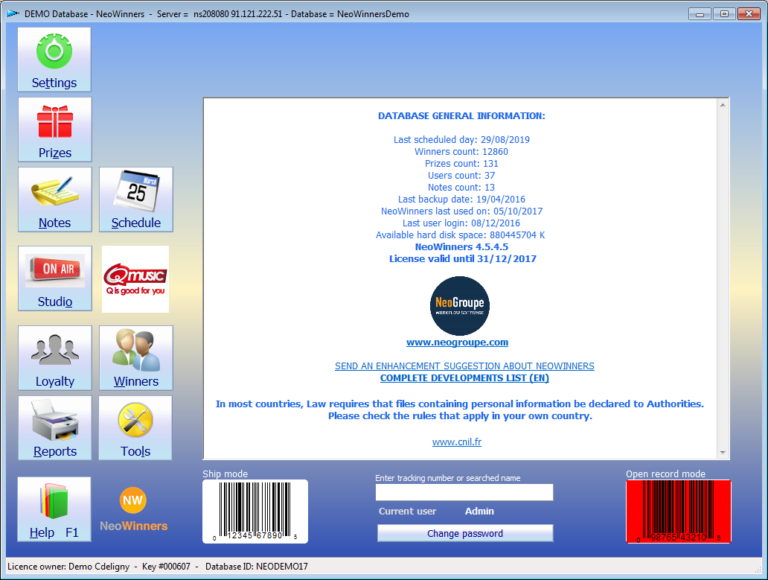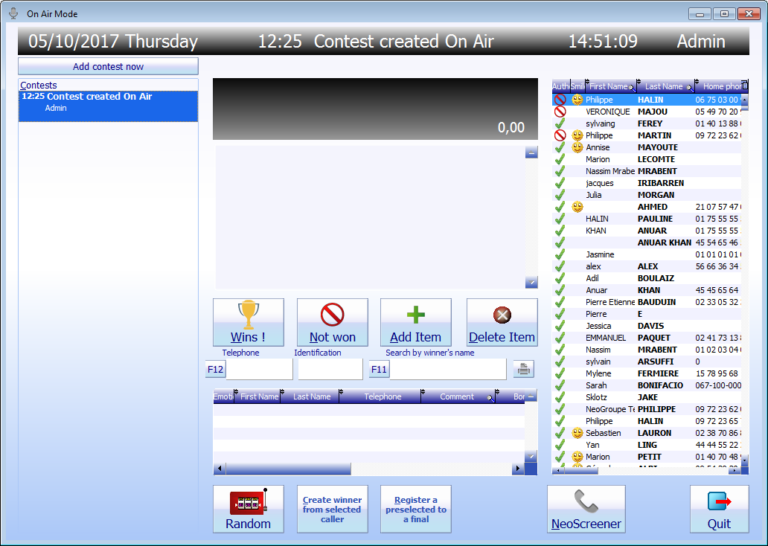 It is a very complete and efficient software application. Go paperless with a central database, enhance the organization of the daily work of your teams. Clear and easy to use, it streamlines the processing of your On Air, Online and Onground promotions.
From scheduling, through the tracking of winners and entrants, the details of prizes and inventory, to the front desk deliveries and guest lists generation, NeoWinners saves you time.
For more details, check out the numerous NeoWinners Features.
Some of the NeoWinners functions:
Reports/ Guest lists;
Powerful scheduling/ unscheduling;
Contest fulfilment tracking;
Easy winner searches;
Rules for duplicate records;
Clear screen for On Air operations;
Optional smartphone application;
Identify recurring winners;
Real time stock;
Modifications tracking.
NeoWinners now available in 11 languages!
Available in English, French, Spanish, German, Italian, Russian, Chinese, Deutsh, Czech, Portuguese and Arabic, NeoWinners fulfills your needs all around the world, and further expands your options and continue to enhance your organization regarding your contests, winners and prizes management.
Features
Key Facts
Diagrams
Personal Data Protection Acts
Portal
TECHNICAL DETAILS
• Unfulfilled contests reporting.
• Automatic database limiting in the past.
• Active directory interfacing.
• Remote access: one promo exec can operate several radios stations' contests from one single place.
• Automatic blocking of winners based on their winning date.
WHY SELECTING NEOWINNERS?
• User friendly interface
• Hundreds of features
• Clear display of information
• Easy scheduling
• Single centralized database
• Statistics and reports
• Winners traceability
• Interfaces with Web & SMS
• Better efficiency for your Promo department
• Multistation
• GDPR / PDPA / CCPA personal data protection laws compliant
"NeoWinners is so easy to use! We have been using this solution for years and it is a staple for the organization of all our radio stations. NeoWinners is just a must-have!"
"Since we started using NeoWinners on Radio 1 and Radio 2, we have seen a huge improvement in the efficiency of our daily prize giveaway procedures, it's easy to use and has given us a central database plus no more paperwork!"
"I confirm that the NeoWinners user feedback is very positive. The software application has really bettered the management of on air contests. I am now eagerly waiting for the multi-site version and dearly hope that it will be as operational and functional than the one we currently use."