STUDIO CALLS
PHONES
HISTORY
DATABASE
SMS / WEB

 
CHAT
OPEN PHONES SHOWS
TALK SPORTS
SCREENING CALLERS
BAD CALLERS FLAGGING
CUEING OF CALLS TO HOST

 
OUTSIDE BROADCASTS
USE CASES

Self-op host:

winner recognition before they pick up the phone and easy call-back from a received text message.

On air:

calls reception and listener screening by one or several operators prior to the presentation of all calls to the host.
NeoScreener
NeoScreener Smart
Features
Key facts
Diagrams
Compatible hardware
Downloads
Personal Data Protection Acts
NeoScreener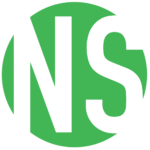 NEOSCREENER is a set of applications that allows Live Talk Shows to handle efficiently the flow of incoming phone calls.
The NeoScreener software suite interfaces to major industry Telephony systems (Telos, AEQ..) and has numerous features to welcome, filter, screen and present calls to the Hosts in the studio. With a history of reliability, NeoScreener has made its way to major Talk Shows, Sports Talk stations and even Television stations with Politics and Open Phones shows, because it really eases daily calls processing.
It has become a must for those users, as NeoScreener eliminates the need for talkback audio systems, makes all information regarding calls instantly visible to anyone involved in the show, and also recognizes the callers based on their caller ID and history. After 10 years, some of our Clients databases hold over 1.5 million calls. A real source of information and a helper to keep in touch with the audience, for some.
Listen to what Glenn Beck says about NeoScreener in New York.
After their former call screening system came to an end, Premiere Radio decided to go for NeoScreener, following the advice of several Technical Directors in New York.
Sirius, WOR, Entercom, iHeartMedia… all said Call Neo. After a fast remote setup, The Glenn Beck Show was soon making use of our call screening application… to their delight ? Well apparently yes, for the functionality, but probably less, for the fact that our products are not manufactured by Americans ! Just listen to this:
NeoScreener by Glenn Beck
NeoScreener-Smart
NeoScreener-Smart, an extension of your telephone switchboard.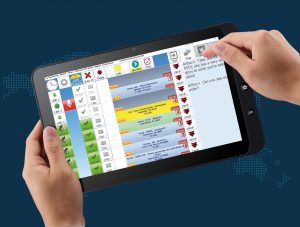 NeoScreener Smart
Features
Key facts
Diagrams
Compatible hardware
Downloads
Personal Data Protection Acts
WHY SELECTING NEOSCREENER?
The Talk Show industry reference product
Different screen layouts for Talent and Screeners
Easy screener / Talent communication
Calls history database
Caller ID and priorities
Prep. sheet for upcoming shows
Chat between users
Unwanted callers management
Interfaced with Website / SMS / Emails
Management of incoming and outgoing calls during Talk shows
Instant callback
Strong database with search fields and reports
Multistations
Audio recording
Fully interfaced with telephony talk show systems
Neogroupe NeoSIP
and with
AEQ Systel IP, Telos, VX, HX6, IQ6 AVT THipPro, TH6
INTERFACES WITH OTHER NEOGROUPE PRODUCTS
Flag your winners thanks to NeoWinners and allow your listeners to send comments to a show via your Website, Facebook, Twitter and SMS with NeoAgent.
"Thanks to the great team @ Neogroupe, we can handle the huge amount of callers in our shows. We try them all, but we stay with the best Neo Screener. Everybody is happy! Thanks Philippe!"